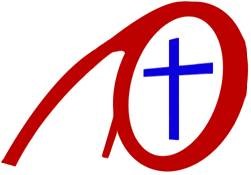 Churches in Newport
E-Bulletin September 2018
www.churchesinnewport.com
This monthly Bulletin is sent out to help all the churches be more aware of our shared activities, and to keep people informed of news and events.
Newport Open Air Service  Sunday 23rd September, 3.00pm
John Frost Square, Friars Walk Shopping Centre NP20 1EA
This service has come about as a direct consequence of the Bethel Church fire back in June. See the following letter from Pastor Andrew Cleverley, and book the date in your diary
As a lot of our congregation were stood in the car park on Stow Hill watching the devastating fire on Friday June 15th year someone asked me, 'What are we going to do on Sunday?' Without even thinking, I said, 'We will meet right here in the car park'. It was a real God Moment. A lot of people and churches rallied round and helped us hold an Open-Air service which was attended by 300 people including the Mayor and various councillors. The police and fire service were also represented, and many people from the community. The Police chief inspector said to me after it, 'I wish everyone in Newport could have this same spirit'.
That service and those words kept coming back to me over the next few weeks and I just felt a prompting inside me that this should happen again, and that the church in Newport should gather together in the City Centre to bring this 'Same Spirit'- a spirit of Hope to our City. I tested the water by contacting other churches to see how many would join together in an Open-Air service in the city centre, and already we have 16 churches involved.
We will be singing and speaking about our Lord and Saviour Jesus Christ. I'm sure like me you want to see this city transformed. My vision is that the spiritual atmosphere over our city is changed, that we'll see people come to faith in Christ, and that this could become a more regular event bringing Hope to our City and unity/fellowship with all the various church congregations in Newport. Please remember this event in your prayers and join us if you can.
Amazing Grace Spaces – new long-term homeless project is about to launch
It's been a while since we had news about "Amazing Grace Spaces" but behind the scenes Stuart and Caroline Johnson have been making good progress. The "Safe Space" project will provide Pods for overnight accommodation, which will have a bed, chemical toilet, light and USB phone charger. They are self-contained and powered by a battery and solar panel. Come along and see one for yourself when the project is launched at St. Paul's Church, 9 Bridge St, NP20 1AZ, on Saturday 6th October, 11am to 2:30pm.
The following day, Sunday 7th October, is Homelessness Sunday when churches are encouraged to pray for those in this situation. Previously this focus was made on a Sunday in January but it has been moved to October to raise awareness before winter sets in. So, on the following evening, Monday 8th October, 7.00pm, we are meeting again at St. Paul's, for prayer, celebration and Information. Please come if you have a heart for the homeless.
For information and literature:

[email protected]

 07703 334075
Eden Gate premises are being refurbished in September/October
Builders are due on site from the 3rd September. We anticipate works will take 8 weeks to complete and once finished will be the start of a new season for Eden Gate. Once the renovations are completed our premises will benefit from new shower facilities, kitchen and utility room as well as much needed TLC and lick of paint! Our drop-in services will close whilst the works are in progress, however, our Sunday Munch project will continue. We are extremely grateful to Justin Groves and the team at St Pauls Church for agreeing to host during this time. We are also working hard to launch Night Shelter plus, to supplement all year the long-running Winter Night Shelter project. Watch out for more news about that soon.
Events in September / early October
Newport (St. Woolos) Cathedral events  at Stow Hill, NP20 4EA
Saturday 8th September 9.30am – 4.30pm  Cadw Open Doors with Handbell Concert
The event includes a Recital by the West Midland Bell Ensemble at 12 noon followed by an opportunity to have a go at handbell ringing. Free admission with leaving collection.
Saturday 22nd September 12 noon  Opening of WW1 Installation
Thursday 27th September 7.00pm  Piano recital by Mackenzie Paget
Saturday 29th September 9.30 – 11.30am   The Ark, for young families
Monday 1st October 7.00pm  Memorial Service
NEWPORT CATHEDRAL CHOIR has vacancies in all voice parts: children (girls and boys, aged 7 and above), altos (male or female), tenors and basses. Contact

[email protected]

/ 07952 514117.
———————————————————————————–
Wednesday 5th September  7.30pm  Welcome Service for new Superintendent Minister
at St Julian's Methodist Church, Caerleon Rd, NP19 7JT
A service to welcome Rev. Gordon Gresswell as the new circuit Superintendent, and to say a big "Thank You" to Rev. Preben Anderson who is stepping down from this role but who will continue as a Circuit Minister based at Caldicot. Light refreshments served afterwards.
Saturday 8th September  8.30am   Men's Breakfast  Speaker Rev. Simeon Baker (BUW).
at Castleton Baptist Church, Gateway Christian Centre, St Mellons Rd, Marshfield CF3 2TX
Contact David Pinnell on 01633 279940 for further details and to book in.
2nd Monday each month, starting 10th Sept 10am-12noon  A Dementia Friendly Café ,
at St.Mary's Church, Malpas, Malpas Road, NP20 6GQ, in the Cloister Room.
Tea, Coffee, Biscuits & Cakes, Jigsaws, Songs, Textured Cloths, Painting, People to listen.
Tuesday 11th September  7.15-8.30pm  Next prayer meeting for Newport
at Penylan Baptist Church, 202 Christchurch Road, NP19 8BD
All church leaders particularly invited, but anyone who wants to pray for our city is welcome.
Saturday 22nd September  2.00-5.00pm   Annual Peace Day – "1000 Voices"
at Community House (Presbyterian Church in Wales) Eton Rd, NP19 0BL
Our Community Centre has been running for 50 years, and over the last two years we have had a project to document its history. This has included lots of work in the three local primary schools, Maindee, Eveswell and St Josephs. This project will be the focus of our Peace Day this year, with an exhibition and the telling of the story by volunteers and digitally. There will be international refreshments, and the chance to meet many local people of different faiths and backgrounds. It's a great opportunity to mix with our diverse neighbours. "We love it."
Saturday 29th September  7.00pm St.Mary Street Baptist Ch. 150th Anniversary Concert
at St Mary Street, Baneswell, NP20 4DG
Featuring the "Gwent Police Choir (Conductor: Rodger Appleby)" and "In Spiritu Chamber Choir (Conductor: James Davies)".  All proceeds to St David's Hospice Care
Adults £7, Age 11-18 £3, under 11 free. Contact

[email protected]

/07801-081261
Saturday 13th October  St.Mary St. 150th Anniversary Celebration Service & Open Day
Church open from 10.00am, Anniversary Service at 3.00pm, Buffet Tea at 4.00pm
at St.Mary Street Baptist Church, St Mary Street, Baneswell, NP20 4DG
We need to know by 15th September if you wish to attend the buffet. Please contact Paddy Lacy (

[email protected]

) or Les Tuckwell (l

[email protected]

/ 07801 081261).
——————————————————————————————————-
Deadline for September Bulletin: Tuesday 25th September

 

[email protected]
The following two tabs change content below.


Latest posts by Roger Simms (see all)