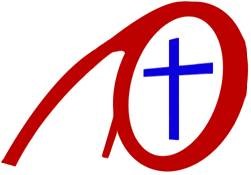 Churches in Newport
E-Bulletin November 2018
This monthly Bulletin is sent out to help all the churches be more aware of our shared activities, and to keep people informed of news and events.
Pray for Newport Night Shelter 2018-2019
We are excited once again to be able to provide emergency accommodation to homeless people this winter in partnership with Newport churches. This is the Night Shelter's 10th year, made possible because of the churches and volunteers who take part. Many thanks indeed.
Here is a full list of our venues for the First Round (Monday 26th Nov.- Sunday 27th Jan.):
Monday – St Julians Methodist Church         Thursday – Eden Gate
Tuesday – Holy Trinity, Christchurch             Friday – All Saints, Brynglas
& Edengate (January)            Saturday – St Julians Baptist Church, Beaufort Rd
Wednesday – St Mary's, Malpas                    Sunday – Bethesda Baptist Church, Rogerstone
Eden Gate organise Night Shelter and we are currently recruiting a new Co-ordinator for it.
Hours: 1 x 36 Hours full time or 2 x Part time roles. It's a 12 Month Fixed Term with potential to be extended (subject to funding). Application form and Job Description available on our website www.edengate.org.uk/jobs or email [email protected].
Important news from Bridge Christian Counselling
Many of you will know that there are plans to re-develop the Old Market, where the Bridge has its Centre. It's all very up in the air, and the developers have already discovered that the costs of renovation are greater than they thought. The bottom line is – IF everything goes through as planned, Bridge will have to leave the premises where we have been for the past 8 years! We need your prayers, concerning the redevelopment, and Bridge's future location.
The work goes on!!! We will be starting evening counselling in mid November in the house in Camperdown Road, belonging to Lliswerry Baptist Church. This is an exciting move and we're so grateful to the church for their support and their generosity.
WE NEED MORE PEOPLE! 1) Vacancy has arisen for a Deputy Manager – someone with a few hours each week to offer, plus admin skills 2) We need more receptionists, for both sites.
3) More counsellors – qualified, who are willing to offer the Bridge a couple of hours a week, at either site. If you can help, contact us on 01633 258729 or [email protected]
Did you see the BBC's "The Debt Saviours" documentary about CAP?
If not, it's still available on iPlayer until 7th December and well worth watching, giving real insight to the work of Christians Against Poverty. The CAP national team agree that "it wasn't a perfect representation of CAP but still worth doing", generating a lot of positive interest. (https://capuk.org/connect/keep-up-to-date/blog/four-things-we-have-learned-from-saying-yes-to-a-documentary)
Here in Newport, CAP's debt centre manager is Neil Jenkins: "I meet a wide variety of people who find themselves struggling and am able to offer hope and support to find a way forward in dealing with their finances. For those wanting help, they just need to phone 0800 328 0006 and their journey begins with an appointment being made. We will come out and meet them in their home and start to get to an understanding of their situation and help work through their paperwork. A budget is created and a way forward advised and we continue to support them to become debt free." (For further info: [email protected] / 07552 109107.)
Volunteers needed at Raven House – Can you help, please?
Raven House provide food and furniture for people in need. Situated in Cromwell Road, Lliswerry, our opening hours are Monday-Thursday 9.00am-3.00pm & Friday 9.00-12.00am. If anybody is able to do a day or half a day each week that would be great. We have a back- log of bedding we need to sort through and we are approaching our busiest time, coming up to Christmas. Please contact Maggie Smith on 01633 762999 (www.ravenhouse.org).
————————————————————————————————————————–
Newport (St. Woolos) Cathedral events this month  at Stow Hill, NP20 4EA
Saturday 3rd November  12 noon  Midday Recital  Blackweir Brass (RWCMD Quintet)
Saturday 17th November  10.30am-1.30pm  Christmas Bazaar
Saturday 17th November  7.30pm  St. Woolos Sinfonia Musical Wine Tasting, £12.50
Saturday 1st December  7.30pm  Baroque Concert by St Woolos Sinfonia
£15, under 16's free. Further info: www.stwoolossinfonia.com
————————————————————————————————————————–
Wednesday 7th November  7.00pm  A Festival of Remembrance
at Duckpool Road Baptist Church, 53 Duckpool Rd, NP19 7EN
Remembering the fallen, 1914-1918, with music, poetry and prose. Light refreshments.
Saturday 10th November  Commemoration of the ending of WW1 100 years ago.
at St Julian's Methodist Church, Caerleon Rd, NP19 7JT
10.00am-1.00pm  The church will be open for prayer + a book of remembrance to sign.
Saturday 10th November  7.00pm  An evening of Gospel, Praise and Worship Music
at St Julian's Methodist Church, Caerleon Rd, NP19 7JT
Led by Pastor Osien Sibanda and the GHIC Band (God's House International Centre).
Saturday 17th November  7.00–9.00pm  "Cherished Women" Event
at Lodge Farm Church, Lodge Hill, Caerleon NP18 3DL
Come and join us for a time of worship, Maria Jones will be preaching followed with a time together over refreshments and cake. [email protected]  07775 906888
Tuesday 20th November  7.15-8.30pm  Next prayer meeting for Newport
at Newport Gateway Church, 7 Rockfield Street. NP19 7DG.
All church leaders particularly invited, but anyone who wants to pray for our city is welcome.
Saturday 24th November 10.00am-4.00pm The Complete Conference (Singles/Engaged)
at The Warehouse Church, 23a Mill Parade, Pillgwenlly, Newport, NP20 2JR
If you are single, dating or engaged and are a Christian of any age, male or female, then you are invited to The Complete Conference. Topics covered include: A Complete You / Let's Talk About Sex / I'm Over 30 and Still Single!!! / Enjoying a Healthy Relationship
Tickets £10 including lunch. Facebook.com/thewarehousechurchtv/events or 01633 250001
Monday 26th November  2.00-5.00pm  Amazing Grace Spaces Volunteers Afternoon
at St Paul's Church, 9 Bridge St, NP20 1AZ,
Last month's launch of the prototype Emergency Sleep Pods for those that are on the streets, proved timely and very, very encouraging. We had a 95% positive response from everyone that came to see them. We'd love to come to your church to tell you more about this project. Or just come along on 26th Nov. [email protected]  07802 452340.
Tuesday 27th November 7.30pm  East Newport Churches Advent Bible Studies (1st of 4)
at St Andrew's, Somerton Rd, Lliswerry, NP19 4NG  "Come, Thou long-expected Jesus"
Refreshments from 7.00pm. (Further meetings on Dec.4th, 11th & 18th – details next month.)
Deadline for December Bulletin: Tuesday 27th November  

[email protected]
The following two tabs change content below.


Latest posts by Roger Simms (see all)