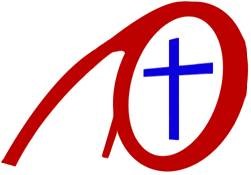 Churches in Newport
E-Bulletin January 2019
This monthly Bulletin is sent out to help all the churches be more aware of our shared activities, and to keep people informed of news and events.
Newport…  New Year… New Ventures!
New ministry: Neighbourhood Chaplains – Training Day Saturday 19th January
Neighbourhood Chaplains connect local churches with their communities in new ways, helping to tackle loneliness through befriending, and offering practical help towards meeting their neighbour's physical, emotional and spiritual needs. Martin Erwin, CEO at Counties, said: "The aim of Neighbourhood Chaplains is to equip volunteers so they can show the love of Jesus in both word and action. It gives local churches the tools to connect their community projects (such as CAP, food banks, parents and toddlers, coffee mornings etc.) with the vast numbers of lonely people in the UK. Neighbourhood Chaplains will offer a friendly face through a regular chaplain's visit, a listening ear through the befriender's network, and helping hands as willing and trained volunteers show love in practical ways where needed.
The idea is that churches work together to reach out to their neighbours, starting with the Initial Contactors who make door to door calls in their area, offering to help those they meet.  Other church members can then sign up to be Befrienders, offering moral support and a listening ear, or Helpers, ready to do the shopping, paint the wall, mow the lawn, whatever is needed to share the love of Jesus. Underpinning all of this work are the Prayers.
Neighbourhood Chaplains is a Counties initiative, and they provide all the training required, as well as uniforms, publicity, support etc. 

www.countiesuk.org/neighbourhood-chaplain

s. There will be a training day on Saturday 19th January 9:30am – 4.00pm, at Nant Coch Church, price £25. Refreshments provided but please bring a packed lunch. Please let Tomi Brown know if you are interested in joining Neighbourhood Chaplains, or would like more information. Contact number 07759 159260 or via email at

[email protected]

.
New Bible College – Start date Monday 28th January (evening)
New Dimensions Church is opening a Bible College this January: Faith World Bible College.  It's an interdenominational Bible college, associated with Christ for the Nations Institute. Any Christian looking to deepen their spiritual life is welcome to join the course. Subjects taught include: Church administration, Healing the sick, The five-fold ministry, The gifts of the spirit, Deliverance, Pentateuch, The Epistles, Praise & worship, Spiritual warfare, Ethics etc.
The classes commence on 28 January in the evening at New Dimensions Church 124 Lower Dock Street, NP20 1EG. The first week is induction with classes on five consecutive evenings, with Bishop Dr. Manjoro teaching. It takes 2 years for a certificate, 3 years for a diploma and eventually a degree. Fees are £200 a term (four months). If someone wants to attend a particular subject, or simple attend for spiritual enrichment, an arrangement can be made. For further information, and to register, please contact Pastor Daka on 07999 314521 or Pastor Junior on 07545 601165 or email

[email protected]
————————————————————————-
BOOK THE DATE Thursday 7th March 7.00pm Churches in Newport Annual Celebration
at Newport (St. Woolos) Cathedral ,Stow Hill, NP20 4EA.
This is always a very special event, showcasing the ways Christians are serving in our city.
News from The Sanctuary – a ministry to refugees in Newport
The Sanctuary, Newport, is a faith based project that supports refugees and asylum seekers to rebuild their lives in Newport. Refugees and Asylum Seekers are people that have fled war and persecution in their own land and are seeking safety in the UK. The project is open 5 days and 2 evenings a week and focuses on improving the wellbeing of refugees and asylum seekers through practical activities and support. Currently about 28 people a day access the programme, taking part in gardening, bike repairs and recycling, a cafe, ESOL (English), football and badminton, pool and table tennis and a women's group. These are all regular parts of our weekly programme, alongside occasional trips and days out. We would love to come and speak to Church groups about the needs of refugees and asylum seekers, and to recruit volunteers to help. Please contact

[email protected]

/ www.thegap.wales
News from Amazing Grace Spaces
2018 has been a very busy time here at AGS with Module Homes now being lived in at Merthyr and later this month move-on accommodation will be in place in Wrexham. We have had a great time with those that have joined our training and mentoring program, seeing people learn new skills and change how they feel about themselves. We had the launch of the Emergency Sleep Pods, 'Safe Space', in October: a big thank you to our volunteers, to all at St Paul's, and for all the agencies that have shown interest around the country. Thanks to those that have supported us, including Taff Housing, the pods will start rolling out this January. We have a Just Giving page and donate button on our website, if God leads you to help support with producing them. Our vison for a women's supported living house, is progressing and so are plans for the first Module Home site with support. We are recruiting volunteers in readiness and are looking for mentors with skills/professional trade back-grounds. "We can't change the world overnight… just the overnight world". For further info:

[email protected]

or

[email protected]

 .
Remember to pray for Newport Nightshelter
Nightshelter provides immediate and practical help to the problem of homelessness. We are now more than half way through the First Round, with the Second Round of churches taking over from 28th January. Please pray for each of the churches who are involved in this great work, for all the volunteers, and especially for all the guests, that they may be helped not only by having a bed for the night but enabled too to find good, permanent accommodation.
For more information and ways to get involved, contact

[email protected]

.
Bereavement Drop-in Monday afternoons, 1.00pm, at Newport Cathedral
————————————————————————
Wednesday 9th January 7.30pm   Wednesday Night Services recommence
at The Warehouse Church, 23a Mill Parade, NP20 2JR
Saturday 12th December 8.30am  Men's Breakfast  Speaker: Rev Justin Groves (St.Pauls)
at Castleton Baptist Church, Gateway Christian Centre, St Mellons Rd, Marshfield CF3 2TX
Contact David Pinnell on 01633 279940 for further details and to book in.
Saturday 12th January 12 noon  Guitar Ensemble Recital (Students from RWCMD)
at Newport (St. Woolos) Cathedral ,Stow Hill, NP20 4EA
Admission free with a leaving collection
Tuesday 29th January 29th  6:00 for 6:30pm  East Newport churches AGAPE meal
at St John's Church, St Johns Road, Maindee, NP19 8GR
————————————————————————–
Deadline for January Bulletin: Tuesday 29th January 2.00pm

[email protected]
The following two tabs change content below.


Latest posts by Roger Simms (see all)