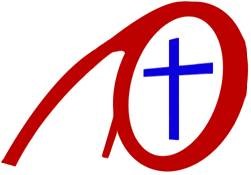 Churches in Newport
E-Bulletin May 2019
This monthly Bulletin is sent out to help all the churches be more aware of our shared activities, and to keep people informed of news and events.
News items
Update from Bridge Christian Counselling
We are aware that by this time next year we will have had to leave our premises in the Old Market Building. Details are very sketchy but it seems that plans are going ahead to redevelop the whole Market. We are also looking for more receptionists to be available at our Lliswerry site. Can you help? Contact  01633 258729 or

[email protected]
Christian Aid Week – Tesco Collections
Mynydd Seion Church is arranging a couple of "bucket collections" for Christian Aid:
Tesco Store at Harlech Retail Park, Cardiff Road, on Wednesday 1st May, starting at 5pm.
Tesco Store at Spytty Retail Park, on Friday 17th May, starting at 2pm.
Please come along and say hello and support us when you are shopping, and we are also looking for volunteers to collect on these days (for one hour shifts). Volunteers should contact Gareth Watkins on 07810 814250 or via e-mail

[email protected]

. For Christian Aid Week this year, the campaign focus is on the plight of women in Sierra Leone.
Christian Business Network
On the first Wednesday of every month, 8.00-10.00am, at Quarters Coffee, Millennium Walk, NP19 0LZ. It gives an opportunity for Christian business owners to network and collaborate. Contact Karl

[email protected]

/ www.christianbusinessnetwork.co.uk
Next networking meeting is on Wednesday 5th June – you are warmly invited to come along.
Stow Park Church are offering a weekly Monday lunch
Baked potato with various toppings and a Fair Trade fruit desert, all for £3.50. Weekly, starting on Monday May 6th. Also starting to stock all sorts of Fair Trade products, coffee, tea sugar etc. at Brynhyfryd Road, NP20 4FX. 01633 843730 / www.stowparkchurchcentre.co.uk
Churches in Newport Facebook Group, anyone?
Helen McCann is interested in starting a Facebook group for Newport churches, if people think that's a good idea. It would need a bit of thought and a few people to join together in administering it. If you'd be interested to be part of a small group who might meet to consider how best to do this, please contact Helen to let her know.

[email protected]
Modern Slavery Lecture by Bishop Alastair Redfern
Modern slavery is a hugely relevant and important current issue and it will be a privilege to have Bishop Alastair present a lecture on this subject on 10th June, 7.00pm at St.Woollos Cathedral. He leads on these matters for the Church of England and was instrumental in steering anti-modern-slavery legislation through Parliament.  Definitely a date for the diary.
Dates for the dairy in May
Friday 3rd May – Monday 6th May  9.00am – 12.30pm   Bereavement Support Seminar 
at Bethesda Baptist Church, Cefn Rd, Rogerstone, NP10 9EX
For health care professionals and church leaders, led by Bill Webster. Tea/coffee from 8.30am. Admission free but please register via

[email protected]

or 01633 266848.
Friday 3rd May – Monday 6th May  St Julian's Flower Festival 2019 
at St Julian's Methodist Church, Caerleon Rd, NP19 7JT
Celebrating the 350th Anniversary of Susannah Wesley, her Life and Times.
Friday 2.30pm/ Saturday 10.30am-4.30pm/ Sunday 2.30-4.30pm/ Monday 10.30am-4.30pm
Tea/coffee served each day + light lunches and teas served on Saturday & Monday.
Free admission – Donations appreciated. All welcome.
Saturday 4th May  11.00am – 1.00pm  Church Leaders Seminar. All welcome (no charge)
at New Dimensions Church 124 Lower Dock St. NP20 1EG.
Speakers include Dr. Bartolomew Manjoro. Contact 07999314521

[email protected]
Saturday 11th May  8.30am  Men's Breakfast  Speaker: Raphael Martin (Cardiff Radio)
at Castleton Baptist Church, Gateway Christian Centre, St Mellons Rd, Marshfield CF3 2TX.
Contact Roger Evans on 01633 680117 for further details and to book in.
Saturday 11th May  12 noon  Midday Recital at Newport Cathedral, Stow Hill, NP20 4EA
The Royal Welsh College of Music & Drama Junior Conservatoire. Free (leaving collection).
Saturday 11th May  8.00pm  Health Help International 20th Anniversary Concert
at Summerhill Baptist Church, Albert Avenue, NP19 7TB  .
Treorchy Male Voice Choir will be performing. All proceeds to HHI. Tickets £15, includes refreshments afterwards. Contact John Davies 01633 257158 / Ron Prosser 01633 274565.
Sunday 12th May  3.00pm  50th Anniversary Celebration of Community House Church
at Community House PCW, Eton Rd, Newport, NP19 0BL (corner of Eton Rd/Corporation Rd)
Worship followed by tea. Collection for Christian Aid. We would love to have you with us to share our reflections on the past and our vision for the future. RSVP to

[email protected]
Monday 20th May  7.15-8.30pm  Next prayer meeting for Newport
at Shaftesbury Street Methodist Church, Shaftesbury Street, NP20 5JH
All church leaders particularly invited, but anyone who wants to pray for our city is welcome.
Thursday 23rd May  7.00pm  Choristers Concert
at Newport Cathedral, Stow Hill, NP20 4EA Free admission (with leaving collection).
Saturday 25th May 10.00am  4.00pm  Release Prophetic Seminar with David McDonald
at The Warehouse Church, 23 Mill Parade, NP20 2JQ
Wednesday 5th June  8.00 – 10.00am  Christian Business Network . Monthly networking.
———————————————————————————
Deadline for June Bulletin: Friday 24th May  12 noon

[email protected]
The following two tabs change content below.


Latest posts by Roger Simms (see all)