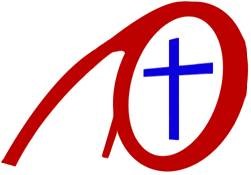 Churches in Newport
E-Bulletin March 2019
This monthly Bulletin is sent out to help all the churches be more aware of our shared activities, and to keep people informed of news and events.
New Summer Shelter opening + Night Shelter news
Eden Gate's new Summer Shelter will be opening on 1st April providing 10 emergency bed spaces every night between April-December. We will be using our premises on Hill Street which recently underwent a significant renovation in preparation for this project. We desperately require volunteers to help us run the shelter. If you are interested please email

[email protected]

or for more info visit http://edengate.org.uk/newport-nightshelter-plus
We are almost into the last month of this winter's Night Shelter. As always we are extremely grateful to our partnering churches and everyone who has been involved; we couldn't run the Night Shelter without you. So far this year we have saved more than 722 nights sleeping rough and accommodated 44 people, 41 Male and 3 Female. We are currently supporting 4 individuals to access Christian Residential programmes outside the area; please uphold this work in prayer. We have successfully supported 7 people into move-on accommodation. This gets harder each year, with Universal Credit and criminal convictions contributing to the challenges of resettling people successfully. Please pray for us as we take this work forward and extend the Night Shelter throughout the year. 

[email protected]
A big Newport welcome to – and from – Care for the Family
A lot has happened at Care for the Family over the past year. As well as celebrating our thirtieth anniversary, we decided that it was time to move our headquarters from Cardiff to Newport. One of our central aims in Care for the Family is to resource the local church with parenting support, marriage support and bereavement support. We want our events, courses and other initiatives to help strengthen family life in the church and beyond.
On Thursday 21st March 7.30-10.00pm we are hosting "It takes two – Building a lasting marriage" in our new building in Cleppa Park. This marriage event is an opportunity for couples to take a night out, to set aside distractions and focus on their relationships. Whether your marriage is in good shape or things are difficult right now; whether married for many years or recently together, Katherine Hill and Philip Jinadu will helpfully look at The art of generous listening, How to argue well, Loving when it isn't easy, & The secret to a meaningful connection.  At Care for the Family, Tovey House, Cleppa Park, NP10 8BA (NB search Care for the Family on google maps, not the postcode, to get to the correct location.)

www.careforthefamily.org.uk/events/marriage-events/it-takes-two
Important news affecting Bridge Christian Counselling
News just received that, in spite of extra costs, the Market Redevelopment Scheme is going ahead. Bridge has no information about commencement of work but the outcome of the redevelopment will see us having to leave our current premises. Which gives us a problem.
If any of the churches believe they might have suitable premises, we would be most keen to hear from you. Our basic needs would be exclusive use of a room to use as an office, plus two rooms, exclusively for use on Tuesdays, Wednesdays and Thursdays. Please contact us if you think you can help!  Tel: 01633 258729  Email

[email protected]
Our Churches in Newport Annual Celebration, due to take place at the Cathedral on 7th March, has been POSTPONED (due to emergency repairs). New date to be announced.
Dates for the dairy in March and early April
Tuesday 5th, 12th, 19th, 26th March 7.00 for 7.30pm  Four Bible studies on Jonah 1-4
March 5th        at Beechwood Park Presbyterian, Chepstow Rd. NP19 8JH            Jonah disobeys
March 12th      at Summerhill Baptist, Albert Ave, NP19 7TB                                                Jonah prays
March 19th      at Penylan Baptist, 202 Christchurch Rd, NP19 8BD                        Jonah obeys
March 26th      at Stow Park Church, Brynhyfryd Rd, NP20 4FX                              Jonah complains
All welcome. For further information contact John Davies 01633 257158
————————————————————————-
Newport (St. Woolos) Cathedral events this month  at Stow Hill, NP20 4EA
Ash Wednesday 6th March  7.00pm  Solemn Eucharist
Saturday 9th March  10.30 am–12.30pm  Coffee Morning and Bargain Hunt
Saturday 16th March  12 noon  Midday Recital
Thursday 21st March 7.00pm  Music @ St Woolos , Piano and Oboe
22nd–24th March  Friends of Cathedral Music National Gathering  See below for details
Friday 29th March 7.00pm  Service for St Woolos Day, Solemn Eucharist
Preacher: Dean of Llandaff. The service will be accompanied by the St Woolos Sinfonia.
———————————————————————
Sat. 2nd March  10.30-12.30  Fair Trade Coffee Morning + a St.David's Day Celebration
at Mynydd Seion, Hill Street NP20 1LZ.  Entrance £3 which includes a free drink and cake.
Tuesday 12th March  7.15-8.30pm  Next prayer meeting for Newport
at Crindau Community Church, 2 Malpas Road, NP20 5PA.
All church leaders particularly invited, but anyone who wants to pray for our city is welcome.
Prayer request 13th March–11th April  Evangelist Peter Gladwin, who is based at Lliswerry Baptist Church, is in Papua New Guinea and he asks for particular prayer support, please.
Friday 22nd March  2.00pm – Sunday 24th March  5.00pm 
Friends of Cathedral Music – National Gathering at Newport Cathedral
Talks about music / Guided tours / Organ Recital by Jeremy Blasby / + Tea and cake!
No charge. Full programme, see
https://fcm.org.uk/events/event/national-gathering-newport
Saturday 30th March  8.30am  Men's Breakfast  Speaker: a team from Vision of Hope
at Castleton Baptist Church, Gateway Christian Centre, St Mellons Rd, Marshfield CF3 2TX
Contact David Pinnell on 01633 279940 for further details and to book in.
Saturday 6th April  10.00am – 4.00pm  Spring Craft Fair
at St Paul's Church, 9 Bridge Street, NP20 4AL
Also serving homemade cakes, tea/coffee. Open to vendors of all crafts, please contact Lucy Jones on 01633 266076 or

[email protected]

.
Saturday 6th April 7.00pm  Newport Orchestra Spring Concert
at St John the Baptist, Risca Road NP20 4LP
Including Dvorak's New World Symphony £7/ £3 (under 16s)

[email protected]
——————————————————————–
Deadline for April Bulletin: Tuesday 2nd April  12 noon

[email protected]
The following two tabs change content below.


Latest posts by Roger Simms (see all)